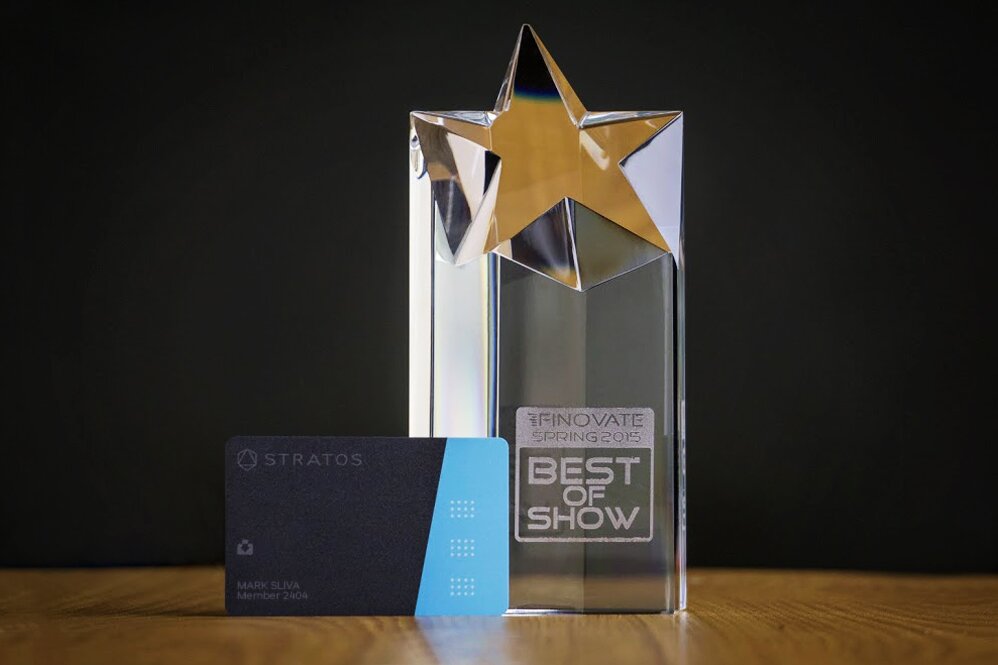 It's time to reinvent your wallet. Just like your music collection once changed, Stratos is turning your wallet and cards into a seamless digital experience.
CEO Thiago Olson and CTO Henry Balanon recently presented at Finovate in San Jose to show off the Stratos Card's patented technologies and share a glimpse of our future vision by introducing the Stratos Digital Card Issuance Platform. The platform will allow card issuers to instantly fulfill digital cards, analyze real-time cardholder behavior, and increase loyalty and engagement.
What this means:
Working with card providers, Stratos will enable issuers the ability to offer digital card downloads directly to consumers.
"Top of Wallet" cardholder engagement and loyalty experience with the aid of push notifications and location-based recommendations so cardholders are equipped with the right card for the right situation.
Increased security for both the user and issuer, more than a traditional plastic card offers.
In conjunction with Stratos's Dual Stripe technology, the new platform opens up a bevy of new opportunities for the shopping experience.
Watch the entire presentation.